When considering a career, it's important to think ahead about what type of education and training you want. Both trade school and community college provide a career-focused education, but the programs are structured differently and they take different amounts of time to complete. Pueblo community college can help you decide which option is best for you.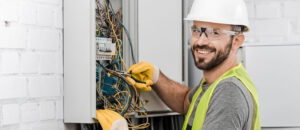 Trade schools and technical colleges are united by a common purpose: Preparing students for a specific career in the shortest amount of time. Both are aimed at students who have a clear idea of what they want to do.
Sometimes these names are used interchangeably. In fact, the Bureau of Labor Statistics groups them under one term called career and technical education (CTE). The name of the school matters less than the specific program you're considering.
So, whether you're looking at a trade school, community school or a technical college, seek out one that has the right program for you. Schools with career training programs can help prepare you for a specific job in just a few months or longer depending on the program.
Pueblo IntelliTec College offers students a variety of options for hands-on learning, including:
Automotive Technician

Cosmetologist

Massage Therapy

Medical Assistant

Medical Billing and Coding Specialist

Nursing Assistant

Electrical Technician
There are a variety of methods used in the skills-based trade schools and technical colleges that you can attend today. These facilities provide students with the hands-on experience that they need in order to be able to work their way into a rewarding career. The schools are designed with specific focuses, allowing the students to study the various trade skills that they may need for their future.
The tech schools are designed with many different focuses, allowing the student to choose the specific field that they want to go into. The training at these schools is very hands-on, allowing the student to get a lot of experience before they even graduate.
When students attend the different tech schools, community colleges or trade schools they get the chance to work on a number of different machines and equipment that they would not be able to find in any other place. The hands-on experience that is given by these different tech schools allows the students to find out what they are good at and where their strengths lie.
If you are interested in exploring the trade schools and technical colleges of Pueblo, IntelliTec College welcomes you. For more information about hands-on training visit IntelliTec Pueblo tech college.